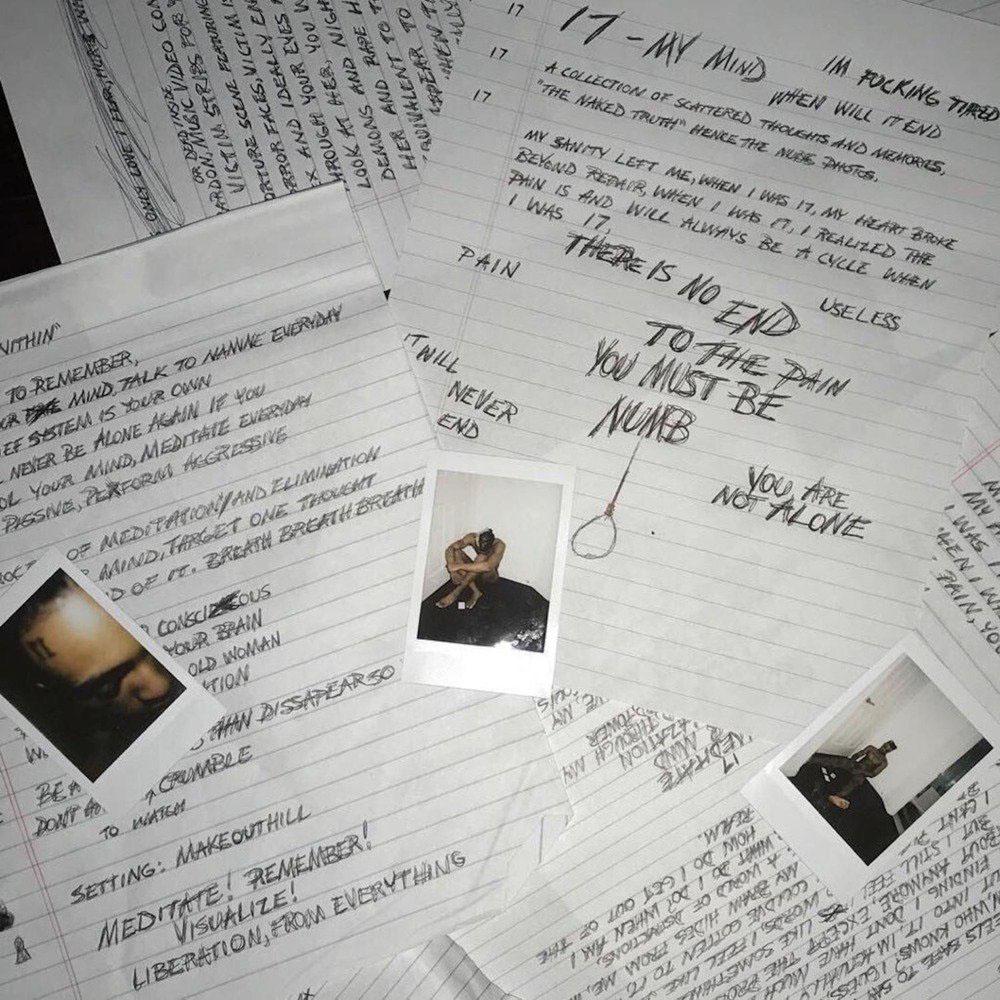 '17' by xxxTentacion reveals personal stories
Album Review
By Nayeli Andrade

Jahseh Dwayne Onfroy, a.k.a xxxTentacion, is known for his raw and bold songs. He was influenced by Tupac Shakur and has a similar style on the mic. His background includes both committing and witnessing violent acts, which strongly influences his lyrics.
His debut album, "17", was released on Aug. 25 and debuted on Billboard 200 at No. 2. An album that reflects his troubling past, "X", uses the lyrics of the "The Explanation," to show the audience that this album is a "collection of nightmares, thoughts and real-life situations." He also states that, "by listening to this album, you are literally, and I cannot stress this enough, literally entering my mind."
Song number one "Jocelyn Flores," is a about a traumatic experience he faced. The song is named after a girl that he had feelings for, who committed suicide. He states that the tragic event affected him horribly because he dealt with similar struggles. After her suicide he couldn't stress enough the importance of providing a way for individuals who are dealing with depression to feel safe and help them out of that destructive state of mind.
Song four on the track list, "Everybody Dies in Their Nightmares feat. Shiloh Dynasty," also deals with suicidal feelings. He expresses that he is, "tired of feelin' like I'm trapped in my damn mind, tired of feelin' like I'm wrapped in a damn lie, tired of feelin' like my life is a damn game…" These phrases are repeated to symbolize the cycle of pain he was feeling at the age of 17.
"F*** Love feat. Trippie Redd" alludes to his relationship with his ex-girlfriend, Geneva. "She ripped my heart right out, can't find her… My eyes all cried out," refers to what he claims is a false accusation of assault. Lyrics say," Lost it, riots (Gunfire inside my head) Lost it, riots (Gunfire inside my head)…" symbolizes the overwhelming, traumatic experience and thoughts that she cannot escape.
"17" is clearly an outpouring of Onfroy's deepest feelings. Each individual song makes you realize someone else's life and puts your own problems in perspective in comparison to others. This is an album that tells you a story, instead of telling you how to be "cool" or how you should act to be accepted by society.