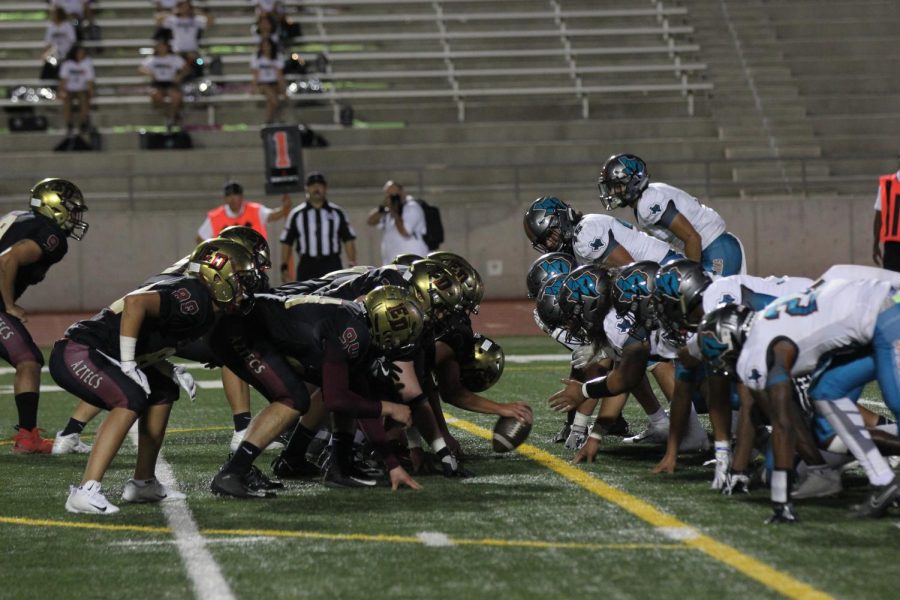 By Mayeli Torres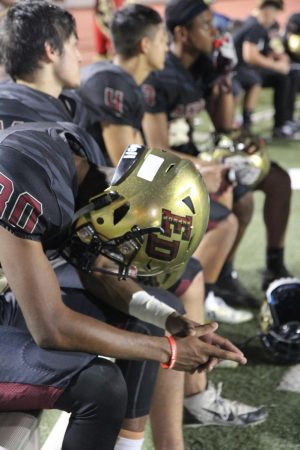 Aztec Gold Sports Editor El Dorado faced their rivals, the Pebble Hills Spartans. The opposing team took the win in the first game of the season 44-13, leaving El Dorado at 0-1. Last night the Aztecs fought to try to defeat the Spartans, and though the offense overwhelmed the Aztec defense, the team ended the night working to improve their strategies for next week.
"Forget the score right now, we're playing against ourselves now. We do the little things that are going to make us a whole lot better as a team," said new head football coach David Telas in the locker room at halftime. At half-time, a scoreless Aztec team took their coach's advice, put their helmets back on and ran back to the field, eventually gaining two touchdowns.
"I wish I would've played the first half, but I got my first carry second half of the game. I scored on my first carry, but after we scored, it picked up the intensity of the game," said senior Christian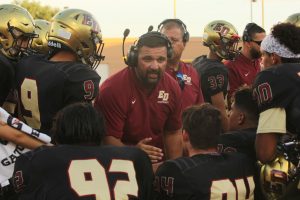 Gonzalez took the first touchdown to the endzone in the third quarter. The Aztecs scored another touchdown at the start of the fourth quarter.
" I tried picking the team back up. I wanted them to be better," said senior Ray Blanks, who scored the touchdown. The Aztecs will play The Coronado Thunderbirds on Thursday at the SAC. Game time is set for 7:30 p.m.