"Drivers license:" first major hit of 2021
Olivia Rodrigo, 17, releases debut single at start of year, breaking records, speaking to millions of teens
Rodrigo first teased the song, "drivers license,"  in an  Instagram post on July 23, 2020.  Within the first week of release, Rodrigo has reached new heights and successes, becoming the first female artist to receive over 10 million streams in the US in one  day. The song also surpassed "thank u, next" by Ariana Grande as the biggest single-day stream in US Spotify history. Students like junior Silvia Martinez felt that Rodrigo's accomplishments were deserved due to her hard work as a young woman.
"Olivia's success is very well deserved. These accomplishments show how women support women in the music industry and that's how it should be," Martinez said. 
The song has earned praise from pop star and songwriter, Tayler Swift. In an Instagram post Swift said, "I say that's my baby and I'm really proud," leading Rodrigo to make a video reacting to it and using audio of Swift's CMA 2007 Horizon Award where Swift is heard saying, "This is the highlight of my senior year." Many supporters of Taylor Swift were overjoyed by Swift's reaction to the song.
"I love Taylor Swift and 'drivers license' gave me such Taylor Swift vibes, so it made me happy that Taylor commented on her post," senior Daphne Serna said.  
In the song, Rodrigo describes being hung up over an ex-lover. The song alludes to the possible love triangle between Joshua Bassett and Bassett's current girlfriend Sabrina Carpenter. In the song, Rodrigo expresses being in love and not being over him. She is heartbroken that her ex-lover found somebody else and got over her so quickly. The title "drivers license" is a nod to how Bassett taught Rodrigo how to drive in an In-N-Out Burger parking lot due to her not having a driver's license. 
"The song made me believe certain perceptions placed upon relationships are 100 percent correct," junior Evany Ramirez said. "You may either be heartbroken or significantly happy." 
The song made its way onto TikTok, being used in over 300,000 videos. Popular influencers on the app have used the audio in different ways. The audio has been used in skits, dance videos, and for comedic effect. The song has made a big impact across all social media platforms and according to Billboard, "'drivers license' is on its way to be the first runaway hit of 2021." This song has made such an impact due to its heartfelt lyrics that touch those who hear it, each person interpreting the song their own way.
"Looking through my For You Page I had to stop and really enjoy the lyrics of the song," senior Dante Guerrero said. "I thought about how I have to enjoy my life and push every day."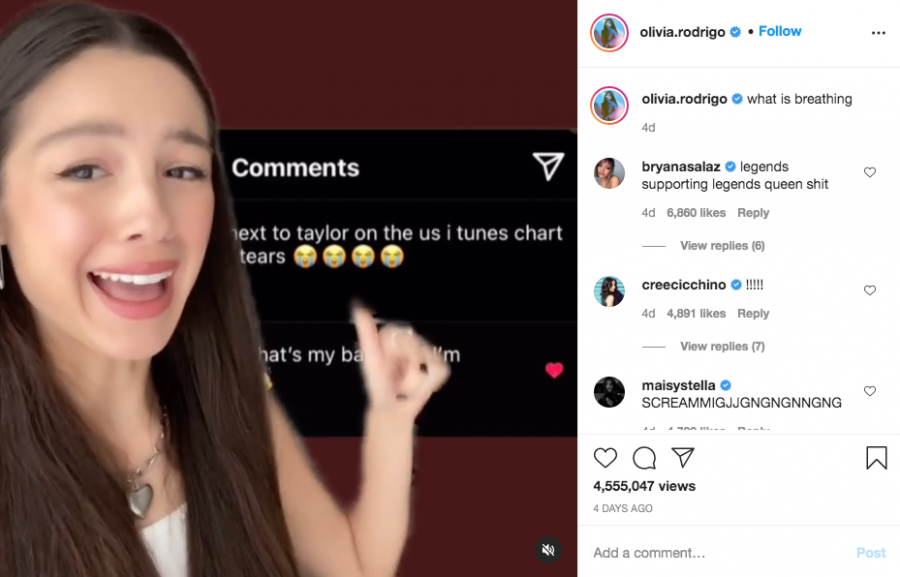 About the Contributor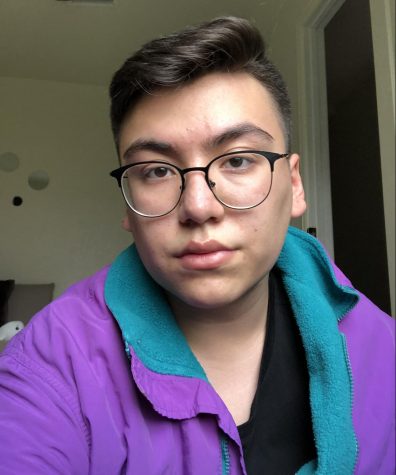 Romario Gonzalez, 2021 The Legend Co-Editor-in-Chief
Romario Gonzalez has been on staff for three years. He has been a photo editor, design editor and is co-E
ditor-in-Chief for The Legend yearbook. He has covered volleyball, fashion, and his personal favorite — issues of la frontera — the borderland.
His biggest accomplishment was being the photo editor for the
 NSPA 
Pacemaker award-winning yearbook in 2019, along
with the rest of his peers. He plans on going to school for photography and publishing. 
Romario's favorite thing to do is go to record stores and look for new 
vinyl
. 
His favorite memory was when he went to Washington, D.C with the senior editors in 2019. He
's 
excited
 to finish high school with a 
successful
 yearbook.