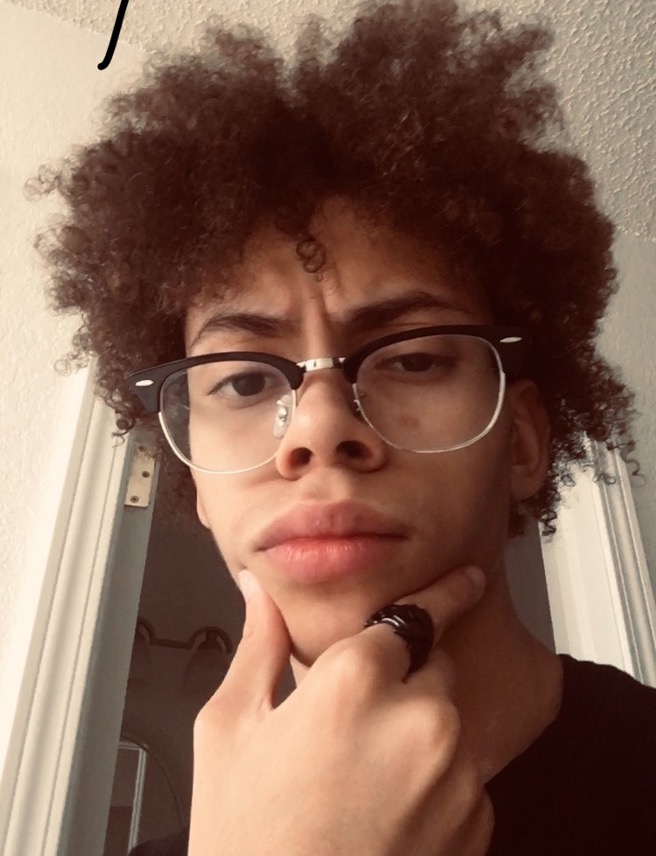 Julius Gonzalez is a 
fifteen-year-old
 junior 
from El Paso, Texas
, attending El Dorado
High School. It's his first year 
on yearbook staff
. He
hopes to put his mark on
 club 
activities
 and shine 
light on these topics. 
Julius often describes himself as 
normal and not too outgoing but there are a few interesting things here and
there.
He's
quiet and seems boring, but once you get to know 
him,
you'll find that he's quite chaotic
. Julius hopes to get to know everyone 
and 
connect on another level.  
He likes to read comic books and manga, 
watch movies and anime, draw, play games and more.
He is experience in audio/video productions
and hopes to bring those skills to the yearbook and online news team. Here's to a great year!
Julius Gonzalez, Staffer