Prom Dress Code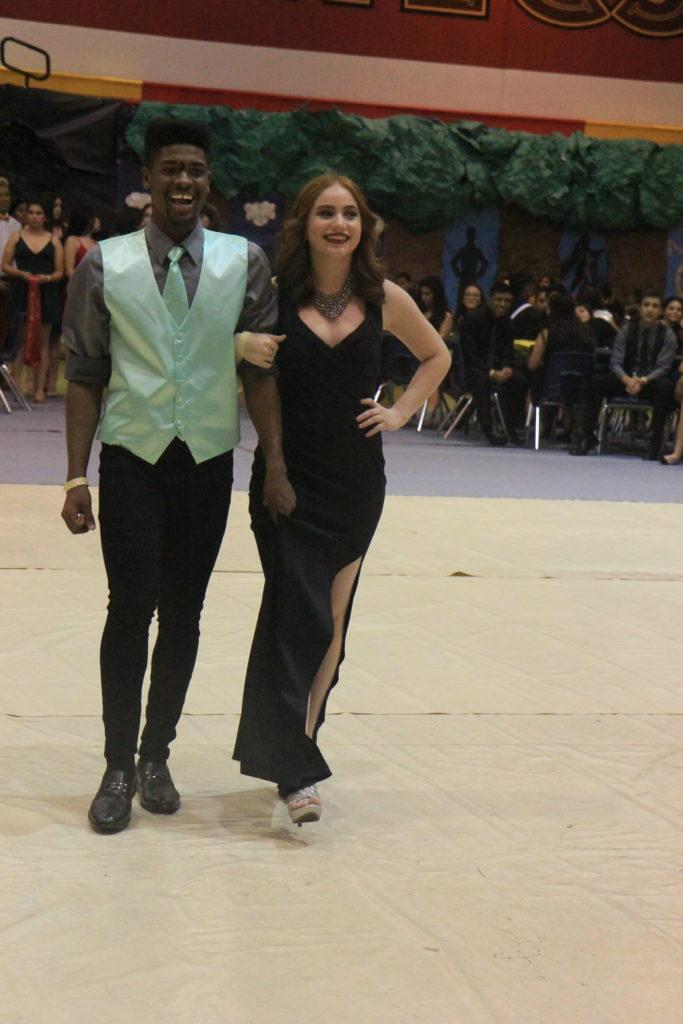 Can I Wear That? Prom Dress Code
By Alexus Rios
Just one day before prom, all students can think about is getting dolled up to enjoy a night in the Garden of Eden tomorrow, May 6 at the Centennial Ballroom on Fort Bliss. But, before you leave the house, make sure your outfit will be accepted at the big dance. Here are the "Do's and Don'ts" of the dress code:
Do's for Girls:
• Dresses must be ankle length
• Strapless and halter dresses are allowed. No undergarments can be showing
• Heels can be any length
• Open back. No lower then mid back
Don'ts:
• Slits no longer than knee. No split open from the front
• No two-piece dresses
• No tennis shoes or flip-flops
Do's for Boys:
• Slacks with a button up shirt with a tie must be worn
• Cowboy and Fedora hats are allowed
• Dress shoes must be worn
Don'ts:
• No baseball caps are allowed
• No blue or black jeans
• No tennis shoes or flip-flops
"Seeing the dress code around school gets me so excited about prom and shopping for a dress," said senior Ashley Martinez. "I like that there is a dress code so some girls don't look too out there."
Seniors are more than excited to dress up and dance the night away, since this is their last prom before walking on stage and receiving their diploma.
"Dress code for guys is simple. We just have to wear a nice tux," said senior Christopher Garcia. "It gives us the chance to dress up and take a girl out and have fun."