Orchestra's Senior Night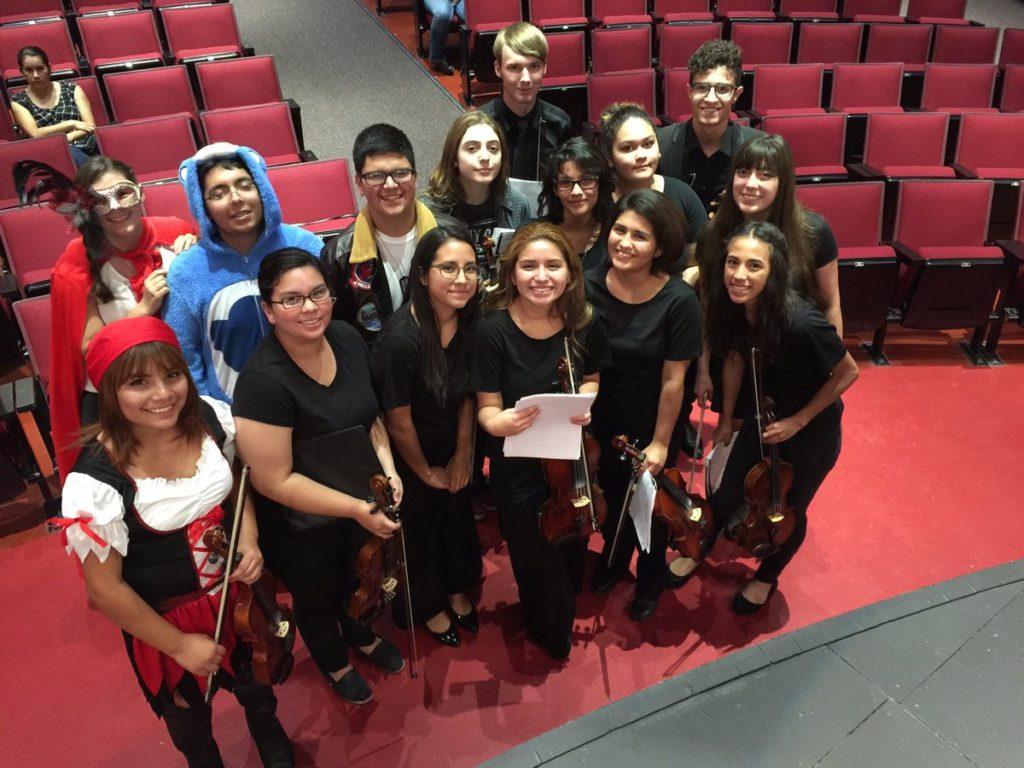 The Last One
Orchestra's Senior Night on May 11 by Evelyn Garibay
Orchestra celebrates seniors on their last concert.
Freshman… Sophomores… Juniors. That was the order in which all underclassmen were required to leave the stage while performing their last piece. As the sound of the ensemble diminished and got visibly smaller, the spotlight shone on the seniors, all realizing it would be the last time they share a stage together.
El Dorados' orchestra had their final concert on Thursday, May 11 in which they honored the seniors for making it all the way through high school, graduation only weeks away.
"It's bittersweet," senior Brianna Romero said. "I'm happy to have accomplished something so big as graduating, but the thought of no longer playing my instrument makes me upset. I'll definitely miss it."
The concert brought not only the orchestra kids together, but past orchestra students attended the concert and agreed to what Romero had stated.
"College is fun because you're able to do a lot more things," alumni Edgar Felix said. "But I'd have to say I miss orchestra the most out of everything else from high school. Sometimes I wish I could come back and play with you all one last time."