Yummy Money
NHS members fundraise with enchilada plates
After a year of no fundraising, NHS members decided to get creative by making enchilada plates for their community to fundraise.  
Fundraising projects usually consist of selling items that are already made or ready to ship out to the buyer. But there are some fundraisers that require a bit more work than collabing with a brand or company. 
El Dorado's NHS club decided to start a fundraiser by selling enchiladas, made by the club members themselves on Oct. 30. The fundraiser was to add money into the club's account since during the pandemic it was hard to make funds for the clubs. NHS President Keidy Palma organized this with other cabinet and NHS members by having everyone bring an ingredient to make the enchiladas.
"The cabinet and I wanted to do more activities for our members as well as give them more gifts and small little things for them. For example, with the money that we raised, we're going to be creating ornaments and stockings for Christmas and we were able to buy the materials  that we needed to do this activity," Palma said. 
Members of NHS were to sell at least five tickets in a month. The club ended up selling over a 200 plates. Each member of the club put in their effort to sell as much as they can and in the end, the club managed to raise over $1,000. Club members packed the plates with utensils, a napkin, 2 enchiladas, rice, and beans along with a drink. The morning of, the club met up at 8 a.m. and finished making the enchiladas at noon, led by cabinet members such as NHS Secretary Paola Duran. 
"Honestly, at first I thought it was going to be really stressful," Duran said. "I was expecting us to not have enough ingredients and having to go out and get some but once I got there anyone was already setting up and it was a really fun experience." 
People who bought a ticket went to pick up their  food from 1 to 4 p.m. Those who purchased an enchilada plate from the organization were happy with the turnout of the food, marking this as NHS' first successful fundraiser for the 2021-2022 chapter. Yearbook Advisor Vanessa Martinez bought one of the enchilada plates, to help support the fundraiser and was delighted upon the first bite.  
"They were really delicious! I liked them a lot and they tasted very authentic," Martinez said.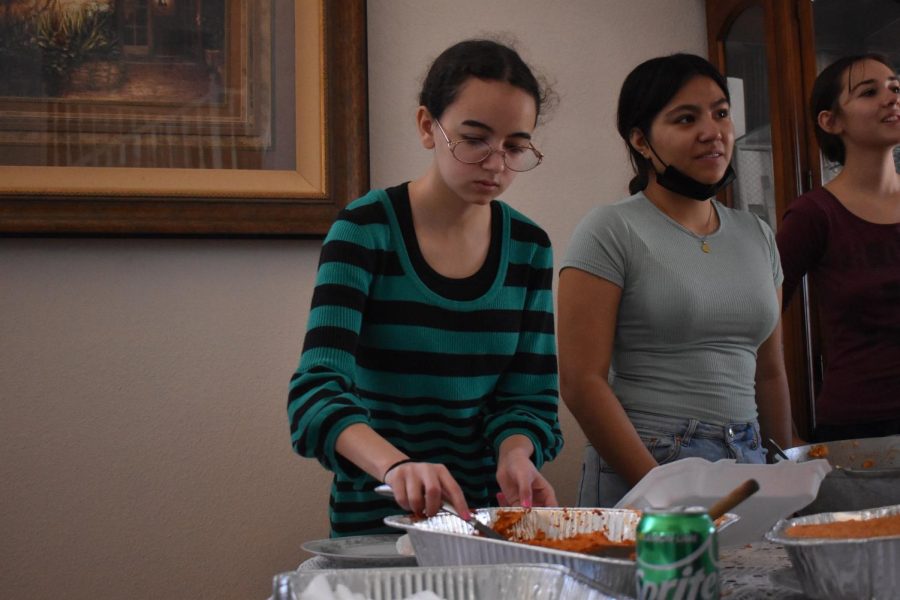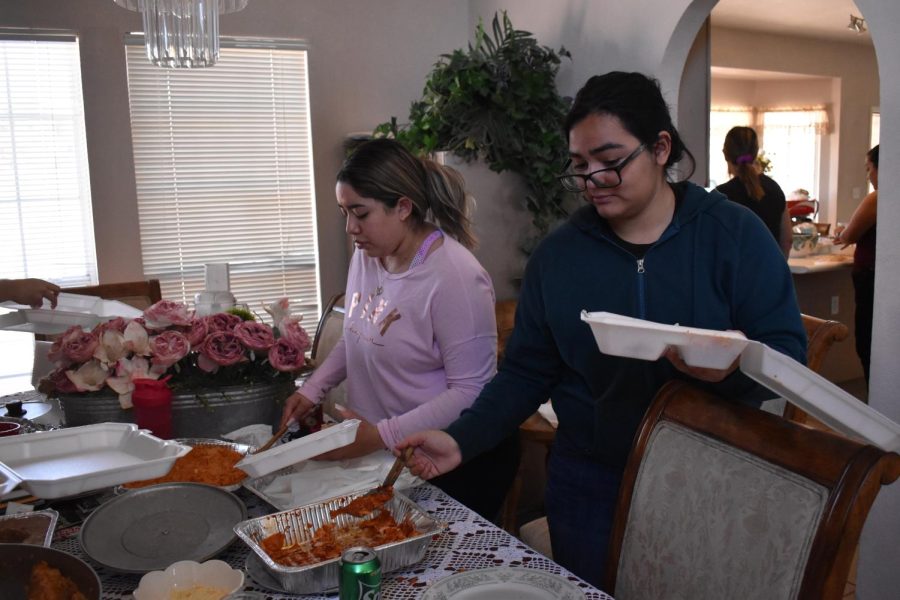 About the Contributor
Andreana Cadena, '22 Photo Editor
Andreana Acuña, better known as Andy, just recently joined the yearbook team as photo editor and could not be more excited to be a part of the team. Andy is currently a junior. She is also a member of the National Honor Society this year. You can usually catch Andy at social events or on the wrestling mat. This year will be Andy's third year on the varsity wrestling team. Unlike last year, she will be wrestling in the weight class 119. If she's not at school, you can probably catch her practicing new makeup looks and maybe even recording a new YouTube video. When able to, Andy loves to be out and active, with her friends and family.