Aztecs school teachers in faculty basketball game
Students win 47-37 on the court
Getting ready for a special basketball game, teachers faced their students in front of a packed audience at the Empire on April 28.
Crowds went crazy cheering for their team. Whether it was the teachers or the students, both teams were ready to display their skills in basketball. With excitement and adrenaline, five teachers and five students were ready to play. 
"I was ready to play, but I was also very nervous since we were playing in front of a lot of people," senior Nahomi Magallanes said. "I know that teachers were taking it seriously so at some point it was very intimidating." 
The students participating were five boys and five girls from the basketball team. The students didn't underestimate the teachers and they came out  having a good lead in the first quarter. 
"It was fun, I liked that the teachers were actually balling up, and trying to catch up to us," junior Alyssa Abascal said.
Having teachers participate made the event more fun for students and more entertaining for the crowd as they watched them try to catch up to the students who were in the lead. 
"It was something to build teacher morale and student morale," economics teacher Daniel Nicholas said. "It was also something to look forward to after having a testing week."
Teachers fell short by 10 points and students took the win at the empire, ending the game with a score of 47-37. 
"I like how a lot of teachers participate. It's good to have fun with teachers, especially outside the classroom," senior Jacob Farfan said.
About the Contributor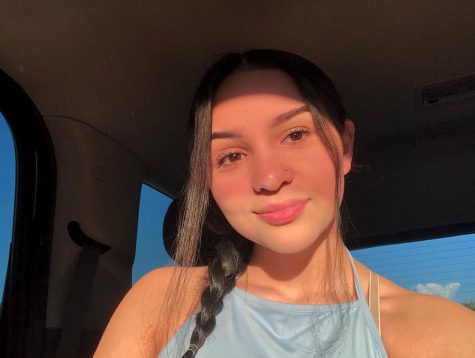 Nahomi Magallanes, '22 Staffer
Nahomi Magallanes
, a junior at El Dorado High School,
h
as been on the yearbook staff for two years.
She has learned a lot of skills in those two years. Last year,
she covered the JV football team, the freshmen section and the dance team. S
he enjoyed covering those pages. She still wants to cover the foot
ball page this 
year and
enjoys going to the games and taking pictures of happy moments between the players.
Nahomi is a basketball player and runs
track.
She likes to draw and listen to 
music.
Also,
 she wants to become a 
cognitive behavioral 
therapist.
Her dream is to continue
playing basketball and earn an athletic scholarship.