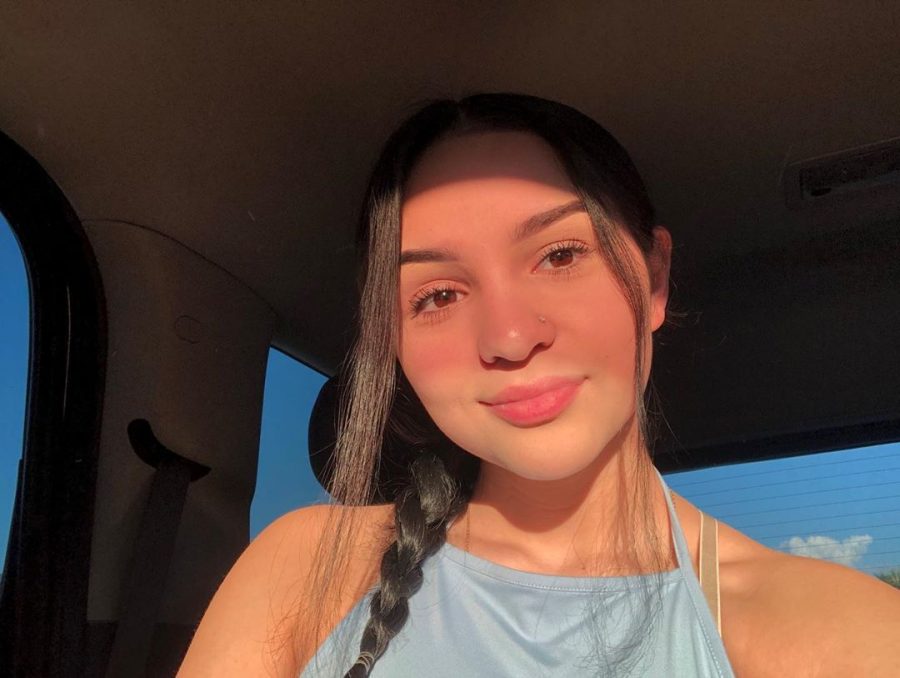 Nahomi Magallanes
, a junior at El Dorado High School,
h
as been on the yearbook staff for two years.
She has learned a lot of skills in those two years. Last year,
she covered the JV football team, the freshmen section and the dance team. S
he enjoyed covering those pages. She still wants to cover the foot
ball page this 
year and
enjoys going to the games and taking pictures of happy moments between the players.
Nahomi is a basketball player and runs
track.
She likes to draw and listen to 
music.
Also,
 she wants to become a 
cognitive behavioral 
therapist.
Her dream is to continue
playing basketball and earn an athletic scholarship.
Nahomi Magallanes, Staffer