Spotlight Singer
Seven years in the making, senior Isabella Kelly makes it on the 2023 TMEA All-State Treble Choir.
As sheet music, light snacks and chattering from other choir students across Texas filled the room, senior Isabella Kelly waited for her name to be called to perform in front of the judges, waiting in the already crowded holding room. She feels a sense of intimidation as thousands of students across the state ready their vocals to compete in the Texas Music Educators Association's All-State Audition at Legacy High School in Midland, Texas.
As one of the few singers from El Dorado present at the competition, Kelly readies her voice and prepares for the judges to be swayed through her Alto singing. A couple of weeks later, Kelly received a letter from TMEA, congratulating her on becoming a part of the 2023 All-State Treble Choir, making her one of 168 students across Texas and one out of six in El Paso.
"The competition was really scary, because there is a lot of people that are really good," Kelly said. "They're from Lubbock and from Amarillo. It's just a lot of competition and we all sound the same. There is no differentiation."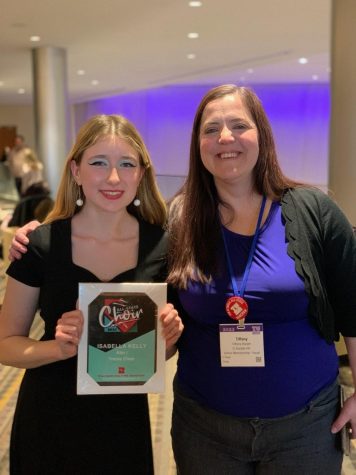 Having the opportunity to be a part of the All-State Treble Choir led Kelly to new opportunities, including performing at the San Antonio Convention Center. Choir Teacher Tiffany Harper, who has been coaching Kelly on her vocals since she was a freshman, felt a sense of immense pride as she saw her progress through the years.
"I am really proud of her. I think that she has worked hard for this and I definitely think that she deserves it," Harper said. "For a teacher, you want to see your students as successful as possible, especially when you are presented with challenges as this big, so for her to receive a place in All-State Choir, I think she is definitely serving our community very well and bringing some acclaim to our school."
Kelly, who has been in choir since the sixth grade, didn't stop after the acceptance to All-State, but kept going on with her voice, going even bolder and outstand as she went through the college admissions process, performing alongside the Xochipilli Theater Company in musical acts, even declaring a minor in Music Performance for her future college.
Alongside her outstanding performance in All State, senior bass Michael Garcia, who also competed in the All-State Choir competition, admired her profession and skill to woo the judges through her singing. 
"I am very proud of her that she was able to achieve her dream. That is something we have been working on since July and to see it all pay off now, it is very satisfying," Garcia said. "I think it definitely helped each other grow more confident when in a room by ourselves, auditioning in front of a judge or singing in front of an audience."
About the Contributors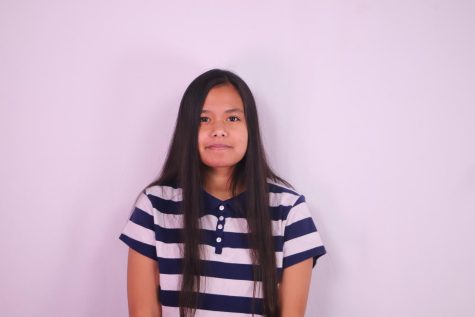 Burnadette Espinoza, Staffer
Bernadette "Burnie" Espinoza is a first-year staffer at Aztec Gold Online News and The Legend Yearbook.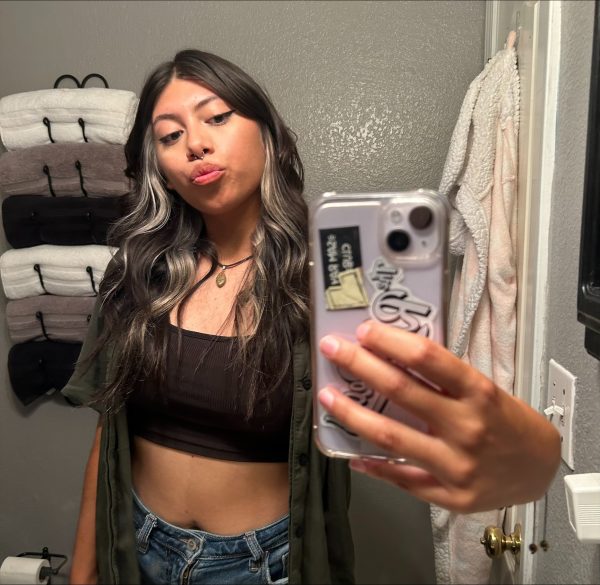 Iolany Martinez, Photo Editor
Iolany Martinez is a second-year photo editor for The Legend Yearbook and Aztec Gold Online News. She has been on staff for three years. She enjoys hanging out with friends, taking photos and listening to music. When she is not taking photos of athletes, you can find her helping the community through National Honor Society or going to local artist's concerts.