The Pacemakers of El Dorado
As the yearbook is nominated for its third National Scholastic Press Association Pacemaker, The Legend editors and staff looks back on its accomplishments.
Editor's Note: As of April 22, El Dorado's The Legend Yearbook was announced as a 2022 National Scholastic Press Association Pacemaker Winner at the San Francisco Spring Convention. This is the original story published in the 2023 yearbook about the Finalist nomination.
Throughout the year, the staff and editors of the yearbook class work tirelessly to meet every deadline to complete their yearbook on schedule. Trying their best to make the yearbook the best it can be, their work paid off the past year when the yearbook was nominated for the National Scholastic Press Association Pacemaker award.
Even as the announcer for NSPA mispronounced El Dorado as "El Dorito" on Dec. 16, The Legend still moved on celebrating their achievement on the last day of the second-nine weeks. Senior Kiana Sanchez, who is this year's creative director, was one of last year's design editors honored with the Pacemaker nomination for her creative designs.
"It definitely adds a little bit of pressure," Sanchez said. "Because if we're winning or we're finalists for this last book, then it definitely sets the tone for this one that we're making now."
Scrolling through the nominations for the Pacemaker, senior Editor-in-Chief Brenden Malacara and adviser Vanessa Martinez saw how much last year's book stood out in a crowded field of 49 yearbooks across the country. Malacara said that being nominated gave them a feeling of validation for all the work that they had done the previous year for "Becoming."
"It's really motivating us to do better this yearbook because if last year's yearbook got nominated, then what can we do for this year's?" Malacara said. "It makes us want to surpass that expectation because if we did it last year, then we can totally do it this year."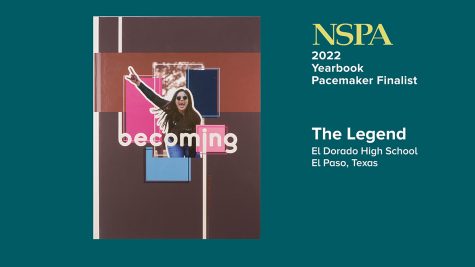 This may be Martinez's third Pacemaker nomination as adviser for The Legend, winning her previous two for her past yearbooks, but it still holds special for her as it gives her motivation to continue as an adviser. Moving on to her tenth year teaching, Martinez holds high expectations for next year's book with a new staff.
"Every year I'm always like 'oh I don't think I have it in me, I don't know if I can do another one,'" Martinez said. "But then a new team comes along and produces a beautiful theme and becomes very close together, I realize I still have it in me."
Another Pacemaker point made were the photos, courtesy of junior Diego Cruz-Castruita, head translator and photo editor. Initially joining yearbook as a sports editor, he quickly got promoted to photo editor as his photos became unmatched. Cruz-Castruita continues to help new-ish photographers and staffers and helps them prepare for the stress that comes with being in the award-winning yearbook.
"It's the small problems that we have like not getting a photo or a quote in on time that usually happens." Cruz-Castruita said. "Mentally prepare because it's going to be stressful when the longer work nights come into play and when we have to hustle to get a picture."
About the Contributor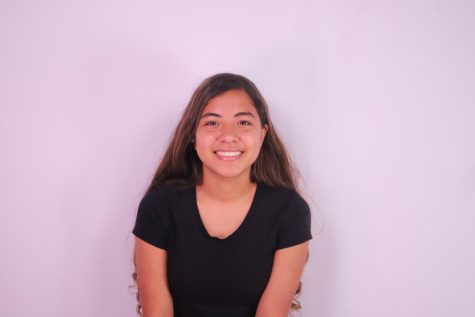 Damaris Estrada, Staffer
Damaris Estrada is a first-year staffer at The Legend Yearbook and Aztec Gold Online News. She likes covering sports and various clubs and organization. When she is not reporting, you can find her on a softball diamond or allowing her taking photos.