A National Example
Members of Student Council reflect on their National Gold Council of Excellence recognition.
It's silent in room F101 on April 5 as senior Itzel Guerrero, the ​​Student Body President, waits to hear the daily announcements as the only sound she can hear is her heartbeat. Knowing today is the day that she will find out whether El Dorado is one of 336 high schools in the country to win the National Gold Council of Excellence from National Student Council, the national governing body. Moments later, she lets out a sigh of relief and celebrates as she finds out that the award is finally heading to the Empire.
Members like junior Natalie Espinoza, the Pride and Patriotism chair, reflected on what they were feeling when they won since this award does not just come everyday for councils around the country. El Dorado had to send in their best projects they have created throughout the school year to receive this honor.
"I felt a sense of relief off my shoulders because it was on my mind a lot, especially with how much dedication and hard work everyone has been putting in this year," Espinoza said. "Winning this means that we all worked hard for this well deserved award."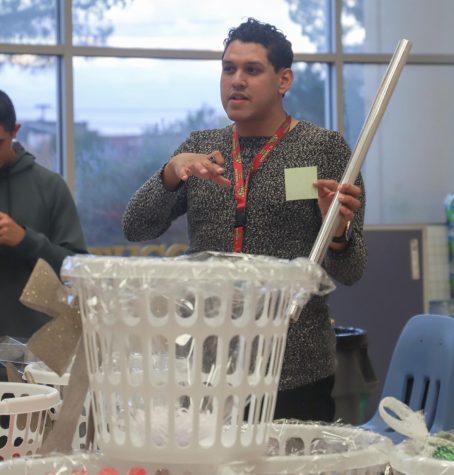 Many people in Student Council have helped to get this award, putting their best work into every project they have done as the year went on. When it was time to send their best projects to the National Student Council Program, Guerrero and Student Activities Director Jacob Ramirez knew every project was worth national recognition.
"I contributed to the award by filling out most of the documentations that were needed for submissions. There were three project proposals that El Dorado was going to send, I oversaw answering all the questions that we needed for these proposals," Guerrero said. "I am very proud because this is not just a personal award, this award was for the entire council."
As Ramirez wraps up the last nine-weeks, he's grateful for what the year has brought him, the members he had in the organization and what it means to him knowing he has accomplished this great task. From the sweepstakes win from the District IX Student Council, the regional governing body to national recognition allowed a capstone for Ramirez from an inspiring year.
"This is just a beacon of hope as we finish off our year, and as I finished off my first full year in this role," Ramirez said. "Regardless of what obstacles we might face anything is possible and that if we really set our mind on something, and we set the bar high for excellence that we will excel, because that is what Student Council was meant to do."
About the Contributor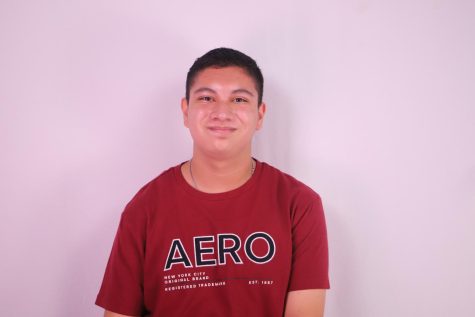 Marc Reyes, Staffer
Marc Reyes is a first-year staffer at The Legend Yearbook and Aztec Gold Online News. He likes covering student organizations and various sports. When he is not covering, you can find him writing stories for Aztec Gold.