El Dorado Celebrates Mexican Independence!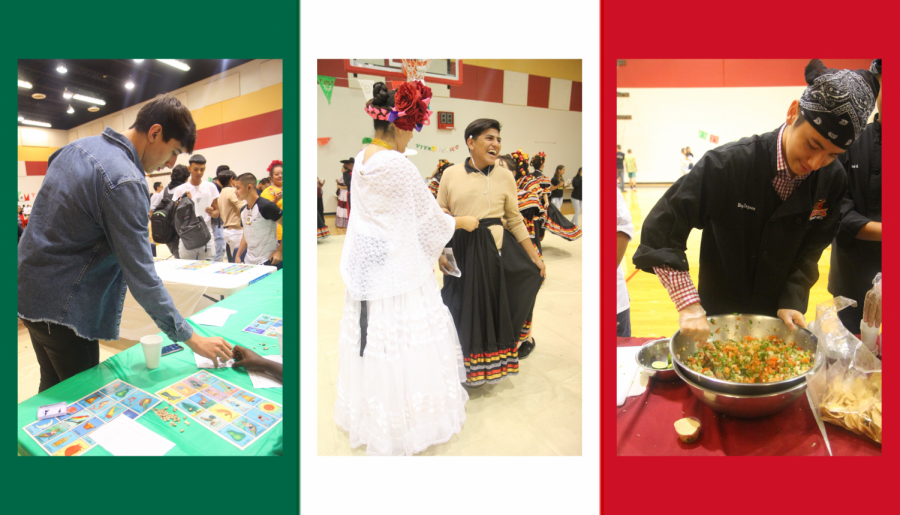 16 de Septiembre Celebration
The El Dorado community came together to celebrate Mexican Independence Day Sept. 15 in the small gym. The sparse gym was transformed to a celebration of independence with the musical talents of the varsity mariachi students, as well as the folklorico dancers. Students were brought together to express the significance of Mexico's battle for separation from Spain in 1810.
Spanish Instructors Brenda Renteria, Ana Trillo and Liza Marquez came together to acknowledge the blood that was shed to receive freedom from the Spanish.
"
"I like to show pride in my country since I am from Mexico (…) I celebrate all Hispanic traditions to show my roots."
— Soto
Participants in the celebration were provided with many different activities including learning the art of folklorico, playing the classic game of loteria, as well as eating Mexican cuisine provided by the culinary arts department, reading the history of the war, a photo booth, pin the tail on the donkey and paper crafts.
"I enjoy that we celebrate things like this at school because most of us come from Hispanic roots," junior Daisy Contreras said. "It exposes people to a new culture and traditions."
The celebration concluded with sophomore Elma García presenting the infamous Miguel Hidalgo y Costilla speech "Grito De Dolores" as the students joined in.