Beto O'Rourke joins Aztec students to remember victims at memorial
O'Rourke encourages youth to be "agents of change" at EDHS #ElPasoStrong memorial
Mourning Aztec students dressed in black filled the steel football bleachers in the early morning on Wednesday as student council president Mariani Yu and student council members led a memorial for the victims of Saturday's Walmart shooting. 
After speeches from sophomore IB student Paola Duran, junior Kimberly Aguero, senior student council vice president Khendra Jacome, sophomore Keidy Palma, and Principal Venessa Betancourt, former congressman and current 2020 Democratic presidential candidate Beto O'Rourke addressed the student crowd with words of comfort and inspiration.
"I cannot think of a better way to start this day, under this beautiful sky, in this beautiful community, with all these beautiful people," O'Rourke said. "It is hard to find another place on the planet that is anything like what we enjoy here. We must remind ourselves and the rest of the country that we are safe."
"
It is hard to find another place on the planet that is anything like what we enjoy here. We must remind ourselves and the rest of the country that we are safe.
— Beto O'Rourke, presidential candidate
At the start of the memorial, the choir sang the National Anthem and the marching band performed a somber, yet comforting version of "Gabriel's Oboe" in honor of all the people affected by the tragedy. After O'Rourke's speech, the football field fell quiet as a bell rang out for each of the 22 victims of Saturday's shooting. With each bell, a white balloon was released into the blue sky. 
"We have shown that no matter what kind of hate grows in others' hearts, our love for our city and each other is much stronger," Yu said. "Please, never forget that we are the Sun City and no dark times will ever be able to dim our light."
O'Rourke emphasized the unity of the borderland with students taking initiative and organizing the memorial. He acknowledged the young people "as agents of change."
One theme of O'Rourke's speech was that El Paso has always been on the forefront of civil rights issues from Dr. Lawrence Nixon and his fight to vote in 1924 to Thelma White Camack who helped to desegregate Texas Western University, now known as UTEP. 
"It is a long tradition of leadership of bringing this country together, of seeing our differences as our greatest strength, as the foundation to any success that we will have moving forward," O'Rourke said. 
According to Jacome's Instagram, she and members of the IB sophomore class had been working on inviting O'Rourke to the memorial since the weekend. With the support of Betancourt and the Fine Arts department, the memorial was considered a success. 
"They say it takes a village, but here, it takes an empire," Betancourt said, "It's so breathtaking and I couldn't be prouder of the memorial that we put together."
Empire Experience
At the conclusion of the ceremony, O'Rourke took time to pose with students for snapshots, and answer questions from the media, including a live interview with MSNBC. Yearbook and Student Council students gave O'Rourke a copy of  the 2019 yearbook. Upon receiving it, O'Rourke mentioned he had never received his high school yearbook and asked students to sign it. 
O'Rourke was then escorted to D-hall by student council members and signed a copy of the Alma Mater, along with his wife Amy. 
"What happened Saturday won't define us, won't stop us, won't change us for the worse," O'Rourke said. "It will allow us to demonstrate our strength and our ability to overcome and then come together in a way that almost no other community or part of the world could do, given where we are, and who we are."
About the Contributors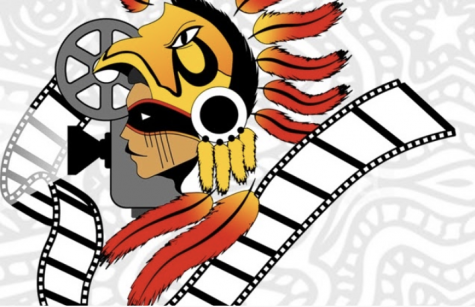 Empire Experience
Empire Experience is a production of the advanced A/V class at El Dorado High School, under the direction of media technology teacher Dermic Sanchez. The production crew alternates with incoming juniors and seniors and features news, sports, entertainment and other topics that are important to the student body. Their YouTube channel can be found at
https://www.youtube.com/channel/UClO5xHLDCvxecrjS0m_gztg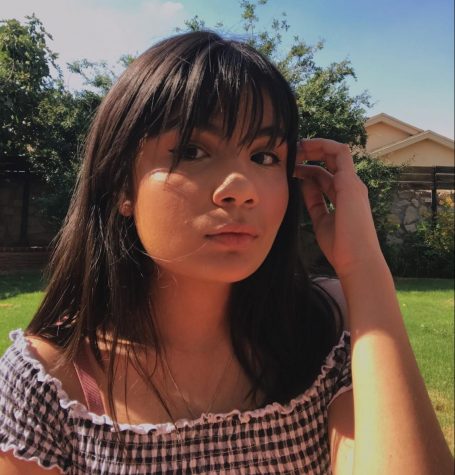 Carolina Arredondo, 2021 The Legend Co-Editor-in-Chief
Carolina Arredondo 
is a senior and 
has been
on staff
 for 3 years
.
She has been a design editor, creative director and is currently
 a co-Editor-In-Chief
 of the yearbook
. 
In addition to yearbook and Aztec Gold, she is an International Baccalaureate student 
and
 the Head of Marketing in the IB Council. 
She is an active member in her community by volunteering at her church as well as participating as a tutor for middle school students during this difficult time of online learning. She hopes to study Graphic Design in college and pursue design as a career in the future. In the past three years that she has been on staff, she has won first
place in the regional SkillsUSA Desktop Publishing competition two consecutive times
and was
a d
esign editor for
the
 NSPA Pacemaker award-winning yearbook
 "Off The Tracks."