Fine Arts department welcomes new teachers
Fresh faces fill halls at start of school year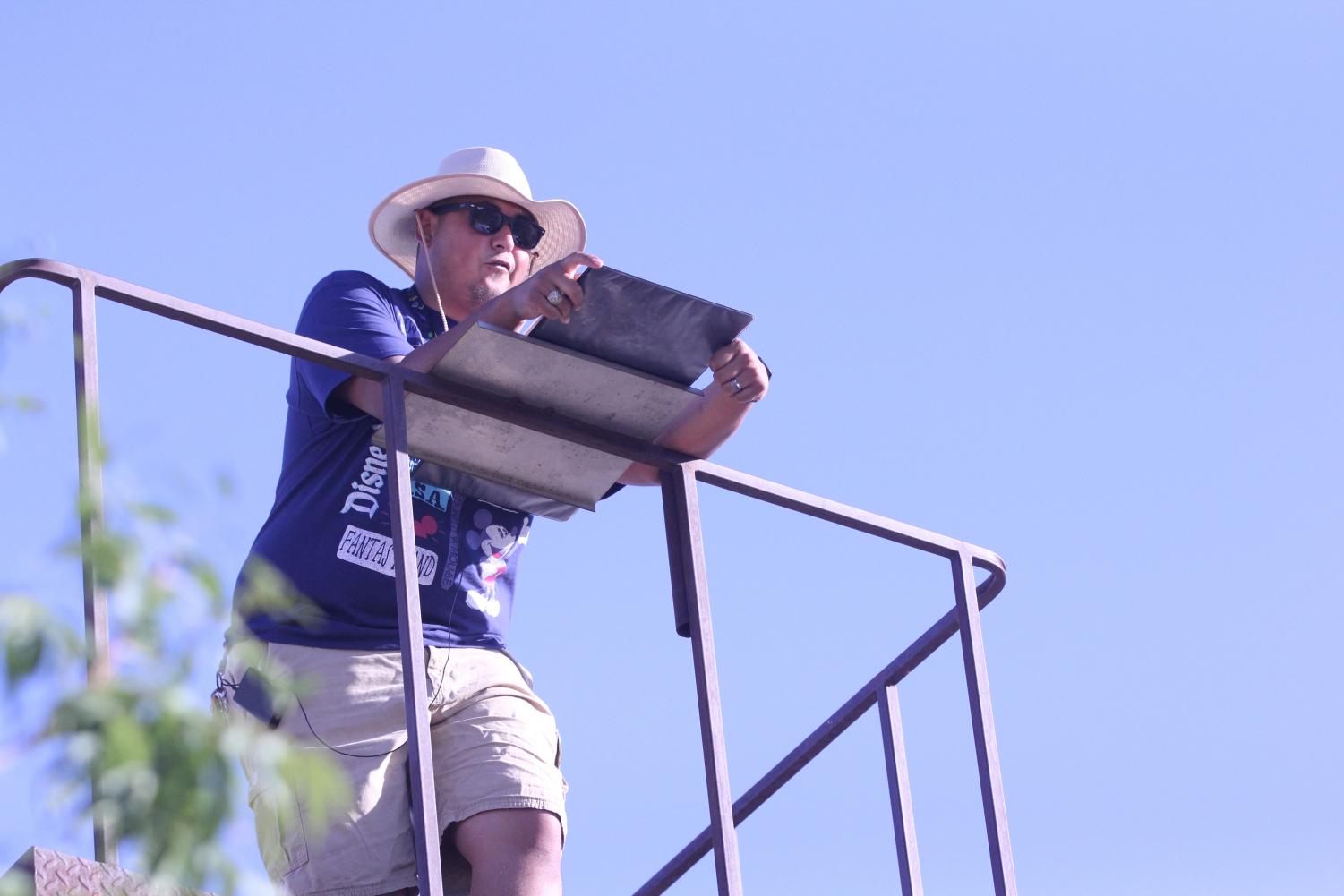 The start of school brought many new faces, primarily to the fine arts department. There was a whirlwind of paperwork, students and new routines for these incoming educators to familiarize themselves with.
Joseph Cook is now part of the theater program and will help to to transform the abilities of the technical theater students and provide them with greater opportunities.
"In the past, when I've done it, it was good enough that several of the kids want to pursue it as a professional career," Cook said. "Several of my students are already working on Broadway, touring with band and working in sound studios."
Cook transferred to El Dorado after being at Career College Technology Academy, which assists at-risk students.
Claudia Rascon is joining Edmundo Chasco to teach guitar. She is coming from working at a small K-8 Catholic school and adapting to the larger El Dorado community. She is also the new mariachi instructor. With hopes that her guitar students grow as performers, she provides them with songs that will challenge them and inspire them to continue guitar. Rascon sets high expectations for her varsity mariachi.
"I want my varsity mariachi go to state and receive a one rating," Rascon said. "I want my guitar students to remain curious about guitar and continue to play even after this class."
New band instructor Alexandro Contreras admires the strong school spirit and pride that his band students have for the program. Contreras came to El Dorado from Andress High School and began working with his students even before school started. When he met with his students for their regularly-scheduled summer band practice, they connected instantly.
"They just want to be good performers," Contreras said. "That's great, because that lets me just teach, since they already have that drive and goal. It was very easy for me to connect with them," Contreras said.
There were new staffing additions to other departments, such as CTE, the math department and athletics.