An Earth-Friendly Christmas
It's Your World students craft handmade Christmas gifts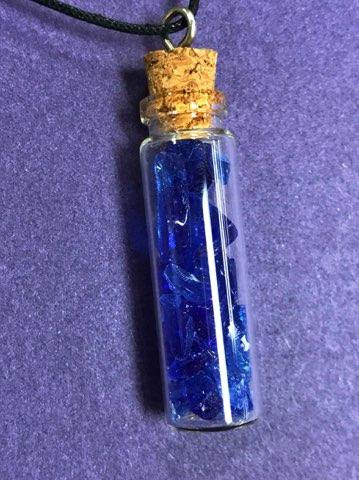 Spreading the Christmas spirit, the students of It's Your World use recycled material to hand make candles, jewelry, pins and more. At an affordable price, students can buy gifts for their loved ones just in time for the season of giving during lunch time.
Burnt-out lightbulbs and empty glass bottles have been transformed into decorative planters and candles. Using old, unread magazines, the students have turned them into aesthetically pleasing magnets and pins.
Students looking for one-of-a-kind jewelry, can purchase vial necklaces made from crushed beer bottles and other forms of jewelry made from soda cans. Students always struggle with keeping their writing utensils together or finding a place to hold personal items. Go ahead and purchase yourself or a loved one a small container made from recycled burlap rod bags.
Not only are there gifts for friends and family, but for beloved pets as well. Using old t-shirts, the students created dog toys for endless fun with your furry friend. Lastly, if you need a gift bag to present your gifts, they created small gift bags using recycled newspapers.
Support the arts and environment by purchasing one of these creative, handmade pieces. Each item varies in price, from 50 cents to $10. Stop by the It's Your World table during lunch to shop for creative pieces. If lunch is not a good time for you, stop by art teacher Candace Printz's room and take a look at some inventory. Personalized and special orders are also accepted.