Member's Only releases XXXTentacion volume to honor fallen rapper
In honor of the 21st birthday of deceased American hip-hop artist Jahseh Onfroy, better known as XXXTentacion, his Member's Only team resumed with the fourth portion of their series for "Members Only, Vol.4" on Jan. 23.
The new release shadows Onfroy's awaited subsequent "Skins" project which took place in Dec. 2018. "Skins" is the third studio album recorded by XXXTentacion. It was one of the projects being worked on before his death, and his first album to be released posthumously. The third chapter of the "Members Only" series was released in 2017. "Members Only, Vol. 3" is the second and final mixtape released.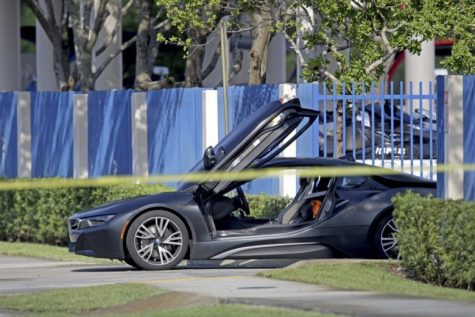 The 20-year-old rapper was murdered on June 18 of 2018. While driving out of RIVA Motorsports the rapper's exit was blocked by a black Dodge Journey. Two men quickly approached Onfroy's vehicle, robbed him and then was shot dead.
Although the rapper had many supporters worldwide, there was also many people who disliked him due to his criminal history. Onfroy had been charged with aggravated battery on a pregnant woman, domestic battery by strangulation, false imprisonment, and first degree witness tampering.
Despite all the allegations against Onfroy, his girlfriend welcomed a baby boy on Jan. 26, seven months after the rapper's death. Cleopatra Bernard, Onfory's mother, posted about the child's birth on her Instagram story that evening.
"Yume has officially arrived."
Yume is short for Gekyume, which was the name that the rapper chose for his child.
"Gekyume's name is derived from a word X created prior to his passing, which means 'a different state' or 'next' universe of thought," Onfory's family said in a statement to Complex. "XXXTentacion specifically chose this name for his first-born son; his family is honored to fulfill his wish and shower baby Gekyume with love."