Lady Gaga's new single is deeper than it sounds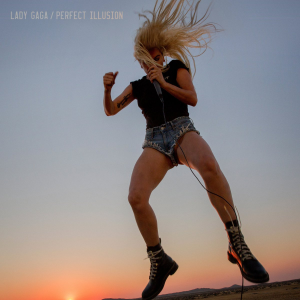 Music Review
Lady Gaga's new single is deeper than it sounds
By Thomas Murga
I'm not saying that releasing this song, as her comeback single was a bad choice. But, it was a choice.
"Perfect Illusion" is Lady Gaga's first release, since her last solo release entitled ARTPOP in 2013 and her collaborative jazz effort with American singer Tony Bennett. Because she's been silent on the music scene for some time, this song has a lot of hype surrounding it.
After her acting debut in "American Horror Story: Hotel," Gaga claimed she was inspired to continue writing music, saying in an interview with Entertainment Weekly, "I have returned to something I've believed in so much, which is the art of darkness."
Upon first listen, I really didn't like the song. In my opinion, it was too repetitive; and I didn't feel as if there was much depth at all to the song. After a couple of listens though, I have become obsessed with "Perfect Illusion." I'm still not sure what stuck out to me the most, whether it's the rock influences or the heavy synthesizers, but it is so catchy.
Many of her fans (including me), believed that the song was about her longtime ex-boyfriend and fiancé, whom she split from earlier this summer. I make that assumption because the lyrics that make up the chorus are "it wasn't love" and "it was a perfect illusion," but according to a recent interview, that is not the case.
Gaga did an interview on Radio 1's "Breakfast Show with Rick Grimshaw," and clarified that the song is a commentary on social media saying, "how do we navigate through social media? How do we look through these images that we know are filtered and altered, and decipher what is reality and what is a perfect illusion."
She continued by saying, "there are also a lot of things on the Internet that are not reality. I think people are pressured to keep that personal illusion going on in their real lives."
So, it seems as if Gaga's new hit "Perfect Illusion" is meant to convey the struggle to rage against illusions, and letting them go. She's making a strong statement that people should re-establish the human connection instead of perpetuating a false image.