Art For Animals
 Students raise awareness about at-risk border wildlife at NMSU exhibit
By Ariana Arredondo
The El Dorado art program has seen a lot of recognition and success. Last year's kick off of the "It's Your World" nonprofit founded by art teacher Candice Printz has now allowed students to participate in the exhibit "Trotando Pasos Ajenos: Social Injustices and Inequalities in the Borderland" at New Mexico State University.
Printz was approached by a professor who attended the "It's Your World" exhibit at the International Museum of Art last April, took interest in the students' passion and creativity. He was so impressed that he invited Printz' students to participate in the Las Cruces exhibit.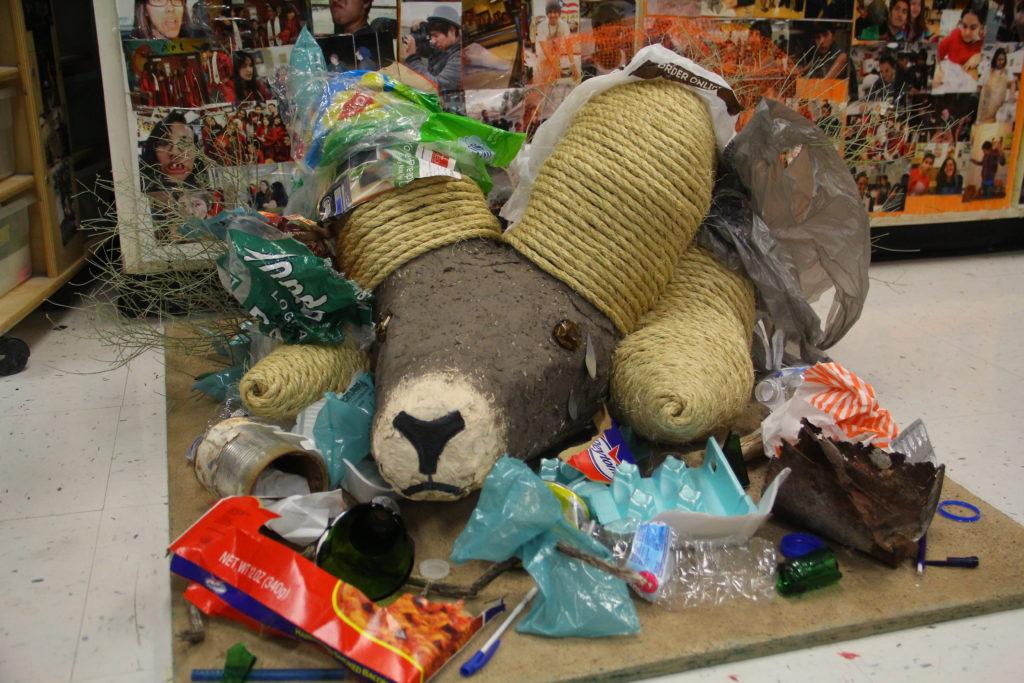 The exhibit showcases multiple issues in the borderland including immigration, violence, women`s rights, endangered animals and more. El Dorado`s specific contribution advocates for endangered animals through recycled art. Students made sculptures as well as 2-D collages, mosaics and paintings out of trash that was found in the commu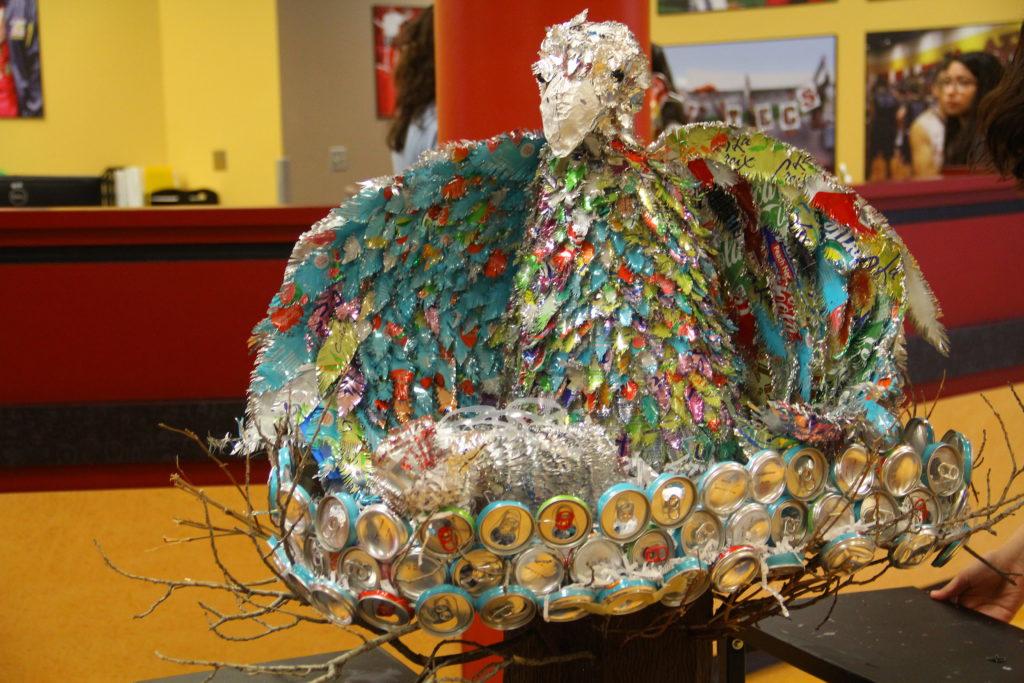 nity.