Creative Director overcomes middle school scars
Senior Gael Araiza dismisses negativity with confidence, fashion and art
Walking down the hallway, entering the cafeteria or the classroom, eyes were everywhere and they were always judging, or at least it felt that way.
Middle school is hard enough as adolescence creeps in and kids begin to look for ways to fit into the status quo, not stand out. For senior Gael Araiza, his middle school days presented major obstacles that tested his mentality and values.
"Middle school? That was terrible, I hated middle school. Like, not joking, it was literal hell," Araiza said. "It was the people, they were all so vile. It was the worst time of my life."
Now the senior creative director for The Legend yearbook, Araiza said middle school feels like a lifetime ago, but the effects still left a mark in his efforts to overcome those obstacles.
"I didn't physically stand up and stop what was going on, but I do think, mentally, I did," Araiza said. "I just don't take that anymore from anyone. If someone is being shady, I'll cut it off right there. In my eyes, it's for the better; in someone else's, it might be for the worst."
High school was somewhat a new start for Araiza. The aftermath lingered, but he was able to find himself in a better place in his life. And in this better place, he found that there was a new side to himself. His personality bloomed.
"I dressed very reserved in middle school. I didn't try, I didn't care. I was quiet and closed in," Araiza said. But now I have so much more energy and I'm very much more outgoing. I'm happy."
Ever since sophomore year, Araiza devotes his time to the yearbook, where he is in charge of conceptualizing the theme through design. He also writes and covers events as a photographer.
"I'm the creative director in yearbook, and you won't find that in many other students' resumes," Araiza said. "Something important that I work on in yearbook is the cover. They (yearbook staff) really just build their spreads with the pieces I give them."
It was through working on the yearbook that Araiza found what he wants to do with his future after high school and his passion.
"I want to do something design related. I'm really into design in general, whether it be graphic design or interior design," Araiza said.
Despite the troubles faced, Araiza has hopes and dreams he never thought he'd have, and is in a place in his life he'd never thought he'd be in. The new Gael Araiza is happy.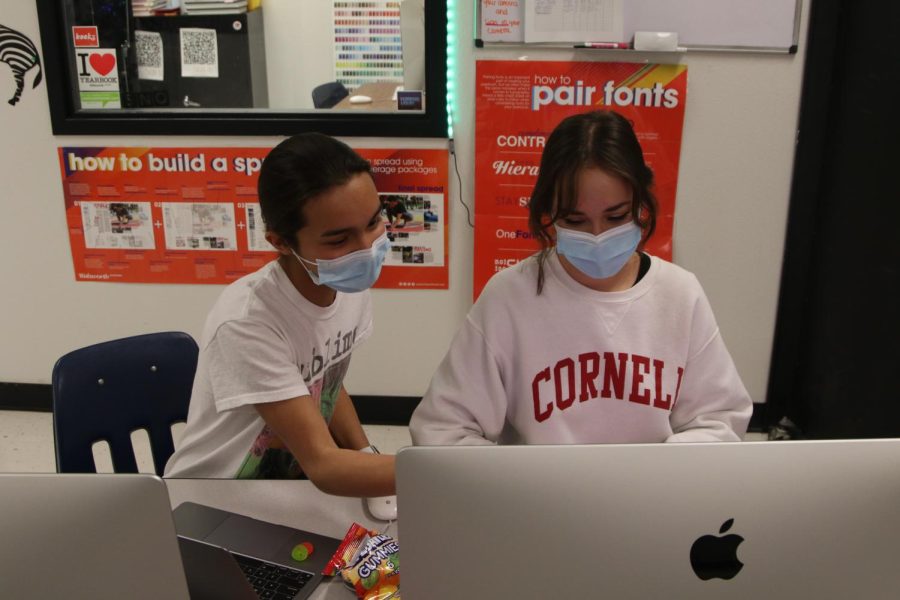 About the Contributor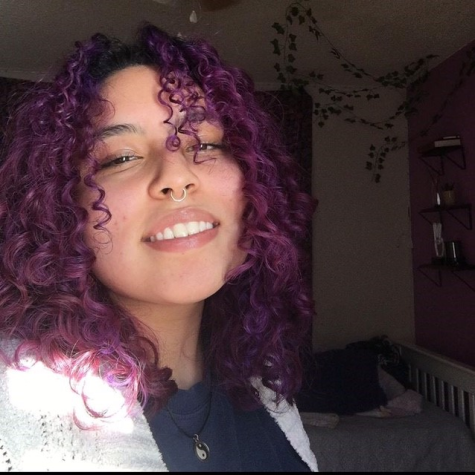 Kiana Sanchez, Creative Director
Kiana Sanchez has been in the Empire Early college program for two years, where she faces college courses head on and is on her way to becoming a studio arts major. She is also a design editor for The Legend yearbook. On staff, she helps cover freshman and JV boys basketball, freshman and JV volleyball and social media. After school, Sanchez enjoys creating art. After graduation, she plans to go into the art business and become a tattoo artist.