Pokémon in Your Backyard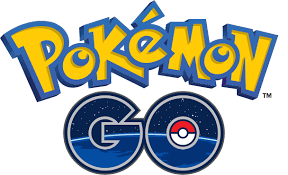 By Jordan Solis
As school began and the summer came to a close, countless people and many Aztecs took to roaming the streets of El Paso in search of Pokémon. The app, which debuted this summer, Pokémon Go, has sparked the interests of young students, and nostalgic adults as well.
The game has people running around the entire city to catch numerous Pokémon from Gyarados to Pikachu.
"Finding a new Pokémon I have yet to catch is what keeps me playing the game even after the hype has died down a bit," said senior Ronnie Fauntleroy.
It has caught the attention of people who have been a fan since the very beginning, as well as people who are new to the game.
"I think it's a classic game with a twist," said senior Kimberly Rodriguez. "I like the fact that the original game was so good, that they didn't have to change much in Pokémon Go to make it a success."
It not only keeps people involved with technology, but also helps them to get out and get moving.
"I find myself going out and walking a lot more than I usually do because of this game," said senior Kacee Munoz.
Pokémon Go has been an immense success and continues to bring people in our city and school together by having them go "Pokemon Hunting" quite often. It has had a huge impact on people with different interests and of all ages.