Ocean's New 'Blonde' Review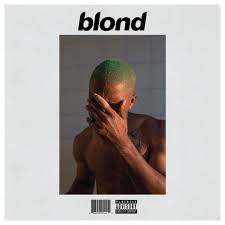 Ocean's New 'Blonde' Reveals Inner Struggle
Album Review
By Thomas Murga
Honestly, "Blonde," which made it's surprise debut on Saturday night, is really different from R&B sensation Frank Ocean's debut album, "Channel Orange," and his recent visual album project, "Endless," because each have their own unique charm.
While "Channel Orange" dealt with the struggles of being in love, and "Endless" dealt with technology and Ocean's sexuality, "Blonde" speaks of his innermost battles with himself. Ocean gave his side of the story on these tracks, which were released independently of Def Jam Records. In fact, this could be considered the first release of Ocean's new, indepenent label, called Boys Don't Cry.
"I focus on both sonics and story, but music sometimes, just music itself, can turn into more of a math problem; but storytelling is a different thing," said Ocean in a 2012 interview with The Guardian. "Like I said, it's the more interesting part about making music for me, or making albums and songs and stuff; so much that, I might not make another album. I might just write a novel next. I don't know."
It had been four years since Ocean had put out an album, so with the amount of hype surrounding it, the album does fall a little short. Not to say the album is by any means bad, but it may have been revved up a little too much. After the first couple of initial "FRANK OCEAN IS BACK" listens, I started to hear the album without that hype, and while it was still really good, there was definitely some songs that didn't stand out to me.
But that happens with almost every album, so it's definitely acceptable. At its core, this album is still amazing and definitely a standout from this year.
My favorite tracks are:
Nikes, Ivy, Pink + White, Solo, Self Control, Nights, Solo (Reprise), Godspeed
And my least favorite tracks are:
Skyline To, Pretty Sweet, White Ferrari, Futura Free