Teen Spirit DIY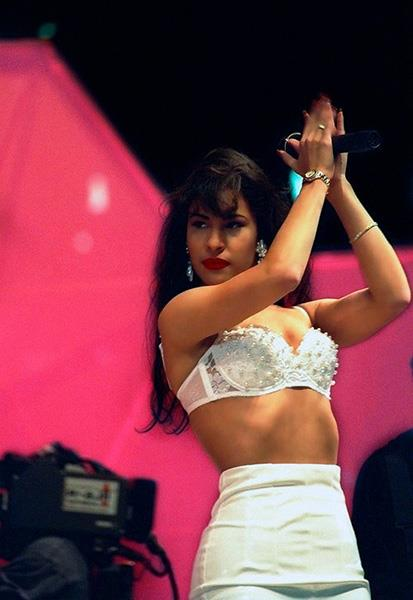 DIY Teen Spirit
Aztecs continue tradition of bedazzled bustiers
By Jesse Baird
From the Queen of Tejano, Selena Quintanilla, to the modern-day raver's outfit, bustiers have hit the teen spectrum like a wildfire lately. DIY bustiers have been a constant staple for fun outings ever since Selena (A Texan, just like us!) and other female pop artists like Janet Jackson and Madonna started the trend in the late 80s.
Now it has hit the rave world as one of the most fashionable costumes to wear. Seniors Frida Chavez and Belen Baeza make their very own bright and colorful bustiers.
"I like making them because they are fun and customized and we get to express ourselves with them," Chavez said.
Chavez and Baeza have created an array of bustiers that show their hidden talents and passion for the inner beauty. Chavez and Baeza have worn their bustiers to raves such as Sun City Music Festival and many others. Nt only do they save money, but they also look great in them.
"On average we spend about $15 on each of our bustiers," Baeza said. Ladies, let get our DIY on and create fun and colorful bustiers, showing everyone that we can save money but still look amazing.