TAFE students collected money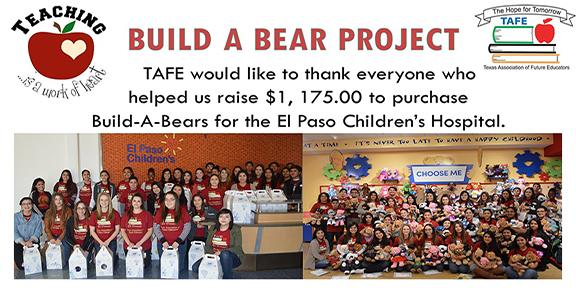 Dear Aztecs,
For the past two weeks our TAFE students collected money in order to purchase Build A Bears.  You may have noticed all the golden bears in the school's foyer.  This year, the students exceeded their goal by raising $1,175.00.  This was possible due to your generosity!
Last Saturday, the students went early to Build A Bear Workshop.  Ninety-seven bears were stuffed and dressed.  Shortly after, they delivered the bears to patients in the El Paso Children's Hospital.  These bears will be going to children who are most in need of comfort, especially in the Oncology Unit. Again, so many Aztecs and others in our community made it happen.  I am attaching a PowerPoint slide with pictures of our TAFE students.  Thank you for making this happen!