Luci's Veggie Corner: Pasta with Olive Sauce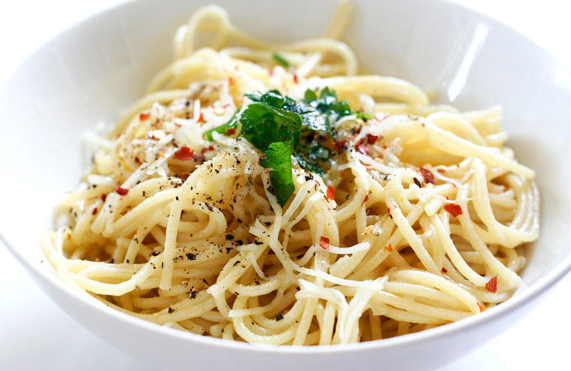 Luci's Veggie Corner: Pasta with Olive Sauce
By Luciana Fernandez
Ingredients:
12 oz./350g of fresh pasta shapes
½ tsp. of salt
6 tsps. of olive oil
½ tsp. of freshly grated nutmeg
½ tsp. of black pepper
1, crushed garlic clove
2 tbsps. of tapenade
½ cups of sliced black or green olives (depending on preference)
1 tbsp. of chopped fresh parsley, as a garnish (optional)
Directions:
Fill a large saucepan with lightly salted water and bring to a boil.
Add the pasta into water, and bring back to boil.
Cook pasta for 2-3 minutes, or (according to the package directions) – until tender, but still firm to the bite.
While waiting for pasta to finish, in a side dish mix salt and olive oil together.
In another saucepan, you'll mix the nutmeg, pepper, garlic, tapenade, and olives and slowly heat the ingredients. (Don not let boil)
Cover the pan with top and let stand for 3-4 minutes.
Drain the pasta and return to the pan. Once drained and cooled down, add in other veggies for added flavor and heat for about 1-2 minutes. Serve immediately.