Personal Senior Video Project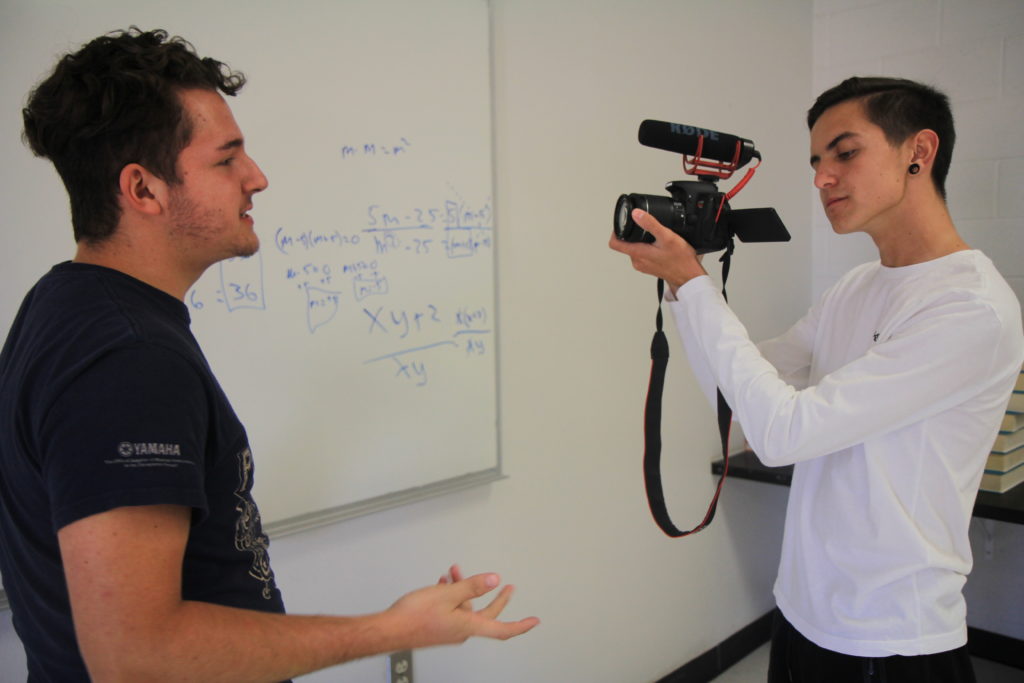 El Dorado Personal Senior Video
We can all agree that senior year is a huge deal. It's your last year of high school, your last year depending on other people, and it marks the beginning of a new life in the "real world" as soon as you receive that diploma. You've made it.
Even though many might say it was by far one of the most stressful of all four years, everyone can argue with the fact that its also the most memorable and happiest time of your life. Proving this is senior Justin Rhodes, as he walks down the El Dorado hall ways questioning both known and unknown students about their high school experience for his project; a senior video.
"I want to do a senior video because the end of high school is the end of a big chapter in your life," Rhodes explained. "I want to look back five or ten years from now and live through all those memories. This video will be what I look back at."
Making this video made Rhodes realize that while he loves every moment of this last year so far, it's horrifying to think about what's coming next – planning ahead for the future. "As everyday goes by, it's one day closer to the end and I don't know how to feel about that," Rhodes expressed.
Initially, Rhodes' video was going to be played at the Band Banquet only but after thinking long about it, decided that once he was finished he would upload it on YouTube so everyone who wanted to watch it could. "I realized many of the people I interviewed weren't in band, and I still wanted them to see how the video turned out. I figured that just how this video means a lot to me because I can look back at what I did in high school, it would to them too." said Rhodes. "It'll remind me to not take life so seriously when I'm older and to be as carefree as I am now."
Ask any senior in the hall if they're ready for what's next. The most common response will be either an "I don't know" followed by a chuckle or a simple shrug. Rhode's goal is to have a video with meaning and sentimental value. Being able to highlight the beginning of something big after you walk up the pedestal. "When the people I interview give me an emotional answer, it makes me pretty sad, knowing this is our last year together," Rhodes said. "Even if I don't know the person I'm interviewing, we are all a big family and are in this together. I can't wait for what this year will keep bringing."